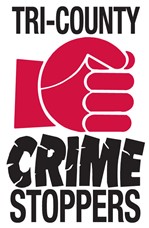 Address:
P.O. Box 545
St. Cloud, MN 56302-0545
Tip Line: 1-800-255-1301
Text-a-Tip:
Crimes (274637) Keyword TriTip
Admin Line: 320-247-4424
MEMBER
Additional Special Reward Cases
CYNTHIA MAE SCHMIDT and RONNIE LEO BROMENSCHENKEL
On August 6, 1986, Cynthia Mae Schmidt (age 18) and Ronnie Leo Bromenschenkel (age 26) disappeared from Riverview Trailer Court in St. Cloud, MN. Neither Cynthia nor Ronnie have been seen since. Investigators believe that both are dead and foul play was involved in their deaths. Prior to their disappearance, both were involved in a money-laundering scheme, which may have been a factor in their disappearance.
St. Cloud Police: 320-251-1200
MN Bureau of Criminal Apprehension: 651-642-0610
Cynthia Mae Schmidt       Ronnie Leo Bromenschenkel