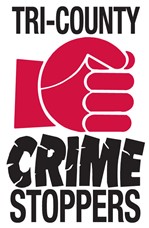 Address:
P.O. Box 545
St. Cloud, MN 56302-0545
Tip Line: 1-800-255-1301
Text-a-Tip:
Crimes (274637) Keyword TriTip
Admin Line: 320-247-4424
MEMBER
Additional Special Reward Cases
IVEND OLGAR HOLEN:
The United States Postal Inspector and the FBI are asking for the public's assistance in solving the Kimball Post Office bombing. An explosive device was detonated at the Kimball Post Office on May 13, 1976. At approximately 6:30 a.m., Assistant Postmaster Ivend Olgar Holen (age 60) died as a result of the explosion.
The US Postal Inspection Service may pay a reward of "up to $ 50,000" for information leading to the arrest and conviction of the person(s) responsible for the mailing of the bomb in which an employee was subsequently killed.
US Postal Inspector: 612-884-7871 or 612-884-7880
Local FBI Office: 320-251-9394
Stearns County Sheriff: 320-251-4240