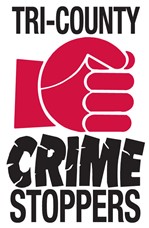 Address:
P.O. Box 545
St. Cloud, MN 56302-0545
Tip Line: 1-800-255-1301
Text-a-Tip:
Crimes (274637) Keyword TriTip
Admin Line: 320-247-4424
MEMBER
Additional Special Reward Cases
MYRTLE VERA COLE  
On December 12, 1981, Myrtle Cole (age 81) was found dead as a result of multiple stab wounds. She was found in a bedroom of her residence alone in the community of Fairhaven. Law enforcement personnel believe that they are in possession of evidence that will lead to the identity of the suspect in this case.
Stearns County Sheriff: 320-251-4240
MN Bureau of Criminal Apprehension: 651-642-0610