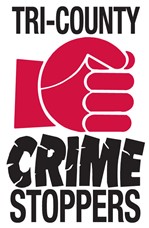 Address:
P.O. Box 545
St. Cloud, MN 56302-0545
Tip Line: 1-800-255-1301
Text-a-Tip:
Crimes (274637) Keyword TriTip
Admin Line: 320-247-4424
MEMBER
Additional Special Reward Cases
Cold Spring, Minnesota Police Officer Tom Decker
Cold Spring Police Officer Tom Decker, 31 was shot to death just before 11 p.m. on November 29, 2012. Officer Decker was conducting a welfare check at an apartment behind Winner's Bar on Main Street in Cold Spring at the time of the shooting. Despite extensive investigation, the person responsible for his death has not been caught. In addition, the 20 gauge shotgun investigators believe was used to kill Officer Decker has not been located.